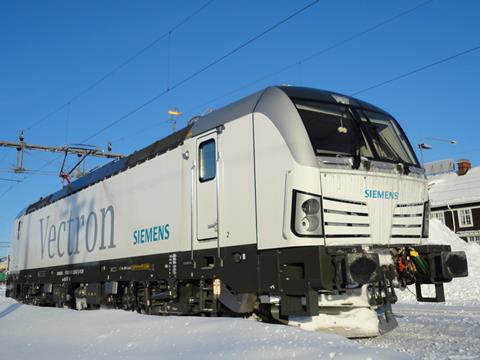 GERMANY: Alpha Trains Luxembourg has ordered six Siemens Vectron multisystem locomotives for lease to FS Group's freight subsidiary TX Logistik. The deal announced on April 12 includes a full servicing and maintenance contract, and there is an option for a further four locomotives.
The locomotives are to be built at Siemens' München-Allach plant for delivery in early 2017. To be deployed by TX Logistik on cross-border traffic between Germany, Austria and Italy, they will be equipped with ETCS as well as national train control systems.
'With the Vectron, we are crossing technical and geographic borders', said Gero Sieberger, Head of Operations at TX Logistik. 'The locomotive's interoperability offers the flexibility that we need on the north–south corridors. Differing train control systems, voltages and requirements along the rail routes don't affect our operations: with the Vectron we can easily bring company goods to their destinations'.