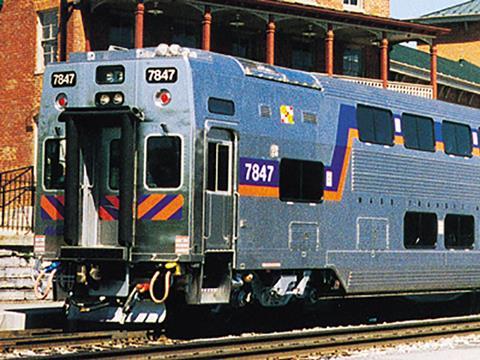 USA: Maryland Transit Administration announced a $36·8m contract for Bombardier Transportation to overhaul 63 MARC III coaches on February 4. The double-deck commuter cars have been in service for coming up to 17 years.
'Overhauling our MARC III cars is a cost-effective way to improve the safety and reliability of our fleet', said MTA Administrator & CEO Paul Comfort.
Bombardier operates two of the three MARC routes under contract to MTA. 'Our relationship with the MTA illustrates how a full-service provider can support the wide ranging needs of a vibrant transit system', said Raymond Bachant, President, Americas Division, Bombardier Transportation.