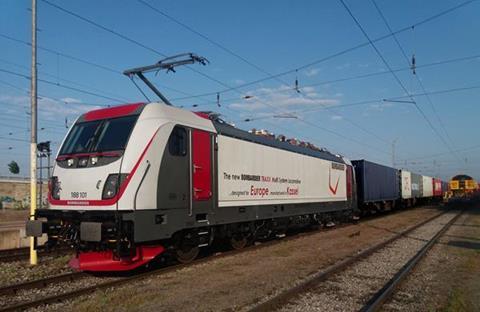 LUXEMBOURG: CFL Cargo has placed the first order for Bombardier Transportation Traxx MS3 multi-system electric locomotives equipped with diesel engines for last mile operation in non-electrified terminals.
The order announced on November 18 covers a total of 10 Traxx MS3 locomotives, including five with last mile engines.
They are scheduled to be delivered from 2021 and will be authorised for operation in Luxembourg, Germany, Poland, Austria, Belgium and France.
'The new Traxx multi-system locomotives will allow us to cross numerous borders as easily as a lorry, thus providing our clients with a competitive transport solution that contributes to reaching the European New Green Deal objective of increasing rail's share of Europe's overall transport to 30% by 2030', said CFL Cargo CEO Laurence Zenner.
'Together with our launch customer CFL Cargo, we are proud to offer an innovative solution that opens new business opportunities for rail transport clients', said Peter Ammann, Head of Global Business Development Locomotives at Bombardier Transportation. 'Our Traxx MS is Europe's most modern locomotive, and we are looking forward to supporting the expansion of east-west freight transport'.
The Traxx 3 builds on Bombardier Transportation's proven Traxx family, which now includes more than 2 000 locos operating in 20 countries.