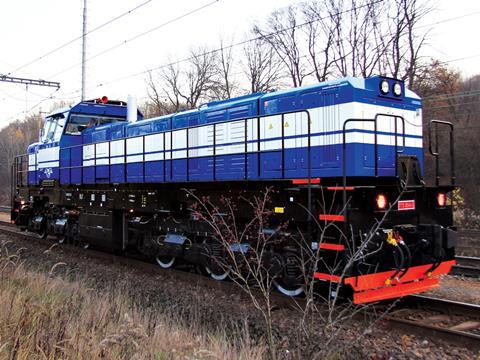 UKRAINE: Slovakian firm ZOS Zvolen has completed the first of six ChME3 heavy shunting locomotives which are to be rebuilt under a contract awarded by Ukrainian Railways in March. If the rebuild proves successful, up to 100 more could follow at a cost of up to €200m.
ZOS Zvolen's first contract for the 1520 mm gauge market is being undertaken in collaboration with Poltava Diesel Locomotive Repair Plant. The work includes installation of a Caterpillar 3508B engine, new cab and electronic controls, with the frames and bogies retained.
This is expected to extend the locos' lives by 30 years, with a significant cut in fuel and oil consumption and a 50% reduction in maintenance costs.
There is a large potential market for ChME3 modernisation, as 7459 of the type were supplied to the USSR by CKD in 1963-92.