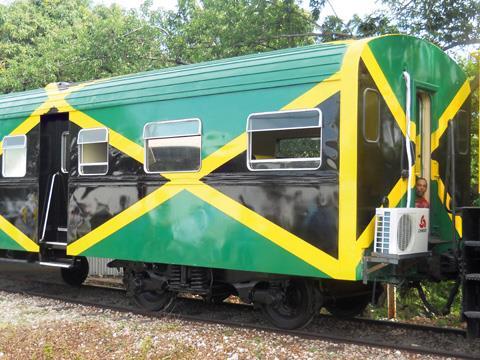 JAMAICA: Aluminium company Alpart has awarded CRRC Qishuyan Co a contract to supply DF8B diesel locomotives in the first half of 2018.
CRRC said the order which was confirmed during December was its first from Jamaica, which is the 104th country where the group has won contracts.
Alpart's refinery in St Elizabeth resumed operations last June after the company was acquired by China's state-owned Jiuquan Iron & Steel Group, and a first consignment of 35 000 tonnes of alumina was shipped from Port Kaiser on December 29. 'The bauxite industry is experiencing a rebirth, the likes of which we have never seen before in Jamaica', said Minister of Transport & Mining Mike Henry.
While public passenger and freight services on the Jamaica Railway Corp network ceased in 1992, bauxite traffic continued on sections of the national network. Various proposals to rehabilitate the network have ben put forward over the years, and a short-lived passenger service was launched in 2011.
In December 2016 the government signed a memorandum of understanding with Herzog International to study the resumption of passenger and freight services. The Ministry of Transport & Mining envisaged a three-stage reopening process, with Phase 1 covering Montego Bay to Appleton, Phase 2 Spanish Town to Ewarton and Phase 3 Spanish Town to Clarendon.