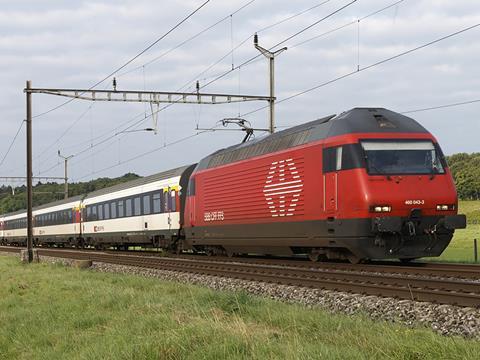 SWITZERLAND: Swiss Federal Railways has awarded Deutsche Bahn a contract to refurbish 93 Einheitswagen IV coaches at its Wittenberge and Neumünster workshops from 2020.
The first of the EW IV coaches were delivered to SBB in 1981, and they are expected to remain in service until the 2030s. The operator began an SFR90m programme to modernise 203 vehicles in 2017, with 15 being refurbished by Josef Meyer Rail AG in Rheinfelden, 93 by the German national operator and the rest in-house by SBB.
The scope of the work includes internal refurbishment, corrosion treatment and repainting.