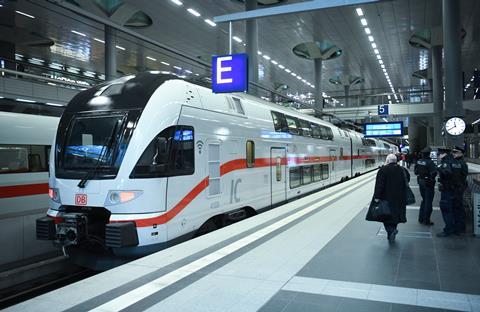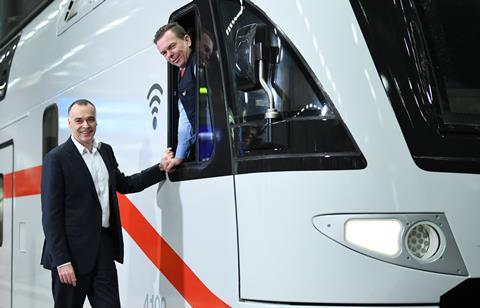 GERMANY: The first refurbished Stadler Kiss double-deck EMU for Deutsche Bahn was formally unveiled at Berlin Hbf by the head of DB Personenverkehr Berthold Huber on February 5.
The 17 Stadler-built Class 4110 EMUs are being purchased from Westbahn AG under a project which will see the Austrian open access operator acquiring new rolling stock over the next two years. The first batch was released for transfer with the December 15 timetable change, allowing the units to be refitted internally and reliveried before joining the DB fleet.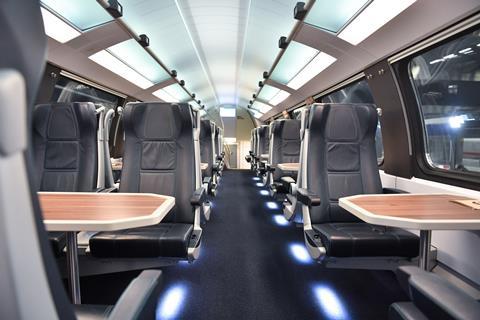 The four-car EMUs will provide 300 seats, together with wheelchair spaces and an accessible toilet, luggage storage and space for up to eight bicycles. They have been fitted with a modern passenger information system, electronic reservations and onboard wi-fi. Drinks and snacks will be available in two travel cafés.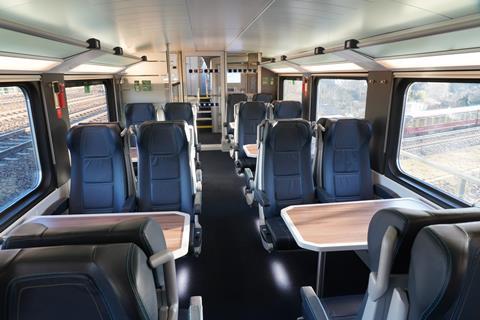 The first eight units are set to enter service from March 8, operating a new Intercity route linking Rostock, Berlin and Dresden every 2 h. In the longer term, the mix of four-and six-car units will be expanded to standard six-car formations.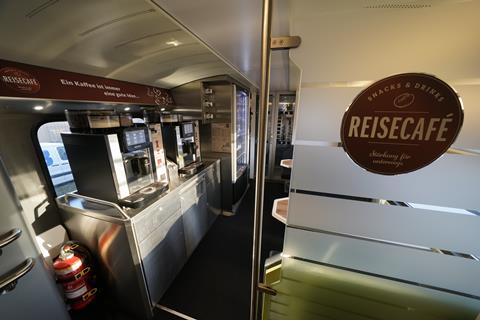 'With new trains and new offers, we are making our contribution to climate protection and the mobility transition in Germany step-by-step', said Huber. He pointed out that DB was investing 'well over €12bn' in rolling stock, including €8·5bn to update its long-distance trains. The railway's goal under its 'Strong Rail' strategy is to double long-distance ridership to 260 million passengers/year.