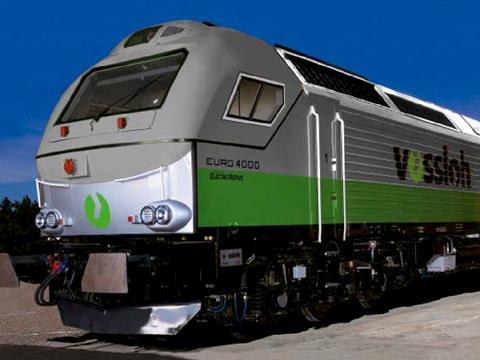 FRANCE: On November 19 Vossloh España announced an order for two Euro 4000 diesel locomotives from railway infrastructure maintenance and construction contractor ETF.
Due to enter service before summer 2014, the locomotives are to be used to haul infrastructure materials for two high speed construction projects, Phase 2 of LGV Est from Baudrecourt to Vendenheim near Strasbourg and the new line under construction between Tours and Bordeaux.
Vossloh says that it has now sold 28 Euro 4000 locomotives to customers in France. According to the company, the 'highly innovative' Euro 4000 is 'the most powerful diesel electric locomotive manufactured in Europe', standing out for its 'versatility, performance, technology and environmental compliance'.