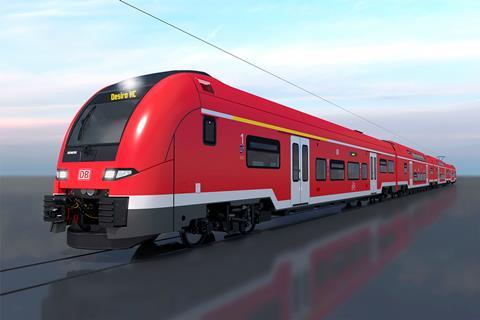 GERMANY: DB Regio Bayern has confirmed an order for Siemens Mobility to supply 26 Desiro HC double-deck electric multiple-units for use on Franken-Südthüringen services, including a 190 km/h variant for operation on a section of the Berlin – München high speed corridor.
The order includes 18 four-car double-deck units for use from December 2023 on services RE20 Nürnberg – Bamberg – Würzburg, RE42 Nürnberg – Bamberg – Lichtenfels – Saalfeld, RE49 Nürnberg – Bamberg – Lichtenfels – Coburg - Sonneberg and RB25 Bamberg – Kronach.
There will also be eight six-car units for use on the RE19 Nürnberg – Bamberg – Coburg – Erfurt/Sonneberg route from June 2024. This uses the high speed line, and so the EMUs will have a higher maximum speed of 190 km/h, making them some of the fastest regional trains in Germany, with pressure sealing and the latest ETCS onboard equipment.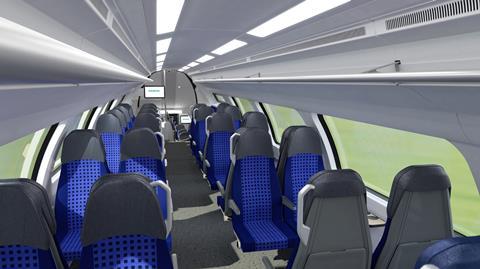 The six-car sets will have 634 seats and the four-car 380, with air-conditioning and at-seat power sockets.
'We requested new vehicles in the tenders for both networks in order to improve passenger comfort, increase capacity and also expand services', said Thomas Prechtl of Bayern railway agency BEG on November 17. 'A special treat are the eight trains specially equipped for use on the Bamberg – Coburg – Erfurt high speed line.'
Hansrüdiger Fritz, CEO of DB Regio Bayern, said 'attractive trains and service offers for our customers are a prerequisite for generating more ridership on the climate-friendly railway. To achieve this, we are further increasing the quality of mass transit in Bayern and are winning additional passengers.' The new fleet would provide up to 200 more seats per train on the busy Nürnberg – Bamberg route from 2024, he added.