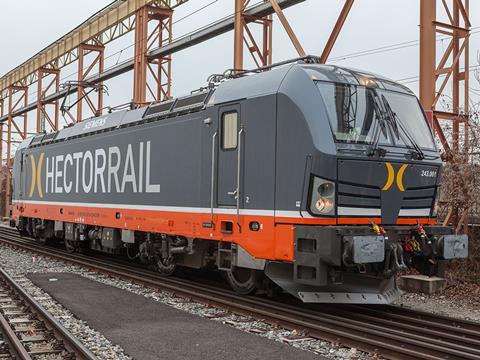 SWEDEN: Siemens announced on March 15 that Hector Rail had placed a firm order for a further 15 Vectron AC electric locomotives, as an option on a July 2016 order for an initial five.
The 200 km/h locomotives are scheduled to be delivered from early 2018 for use on heavy freight and timber trains in Sweden and Norway. They will be rated at 6·4 MW under electric power, and will have diesel power modules for short-distance off-wire operation.
They will be equipped for radio remote control, and fitted with ETCS as well as the ATC2-STM train control system.
David Knowles is to become Managing Director of Hector Rail AB with effect from April 10. He is currently Chief Operating Officer of GB Railfreight, which was acquired by Hector Rail Group in November, and will also be appointed as a non-executive director of GB Railfreight when he takes on his new role.