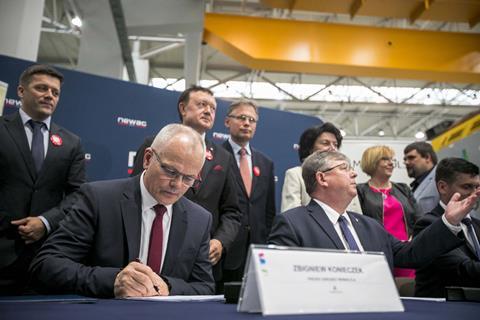 POLAND: Małopolska voivodship has signed a contract for Newag to supply seven four-car Impuls 2 electric multiple-units, and provide five years of maintenance services as well as documentation and staff training.
The first two EMUs are to be delivered within 16 months and the last vehicle within 22 months.
The trains will be operated by Koleje Małopolskie on routes from Kraków to Skawina, Sędziszów, Tarnów, Nowy Sącz and Krynica Zdrój, and by Polregio between Kraków and Katowice.
The 245m złoty order signed on June 26 is being co-financed by the European Regional Development Fund, and there is an option for a further two trainsets to be added.