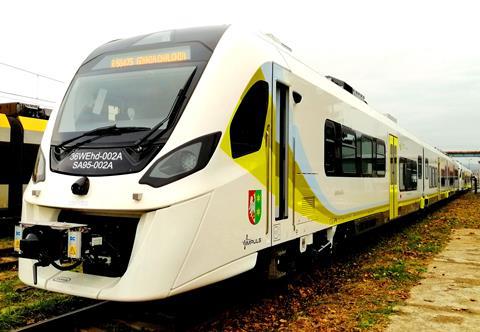 POLAND: A 1bn złoty contract for national regional passenger train operator Polregio to continue running services in Lubuskie voivodship for the next 10 years came into effect with the December 13 timetable change.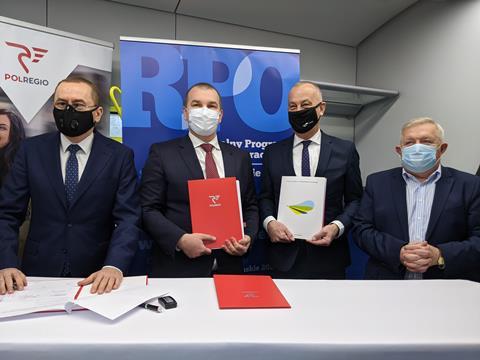 The contract signed on December 3 covers the operation of about 4·8 million train-km/year. It specifies improvements in passenger comfort as well as new services from Gorzów Wielkopolski to Kostrzyn and Krzyż which were launched as part of the 2021 timetable.
Two new Newag Class SA95 Impuls 2 diesel multiple-units have been deployed on the Kostrzyn – Gorzów Wielkopolski – Poznań route.
The contract with Lubuskie follows the signing of similar long-term agreements with Warmińsko-Mazurskie, Podlaskie, Dolnośląskie, Pomorskie, Wielkopolskie, Małopolskie, Łódzkie, Zachodniopomorskie, Podkarpackie, Lubelskie, Opolskie and Świętokrzyskie voivodships, and a deal with Śląskie which was signed in 2019.
Polregio also signed a new contract with Kujawsko-Pomorskie on December 12, but this runs for just 12 months. Valued at 52·2m złoty, the contract provides for the operation of 2·26 million train-km during the currency of the 2021 timetable, 1·3 million train-km less than in previous years. Polregio said Kujawsko-Pomorskie was the only region to significantly reduce services with the new timetable, and it hoped that funding would be found to reinstate the withdrawn trains within a few months.