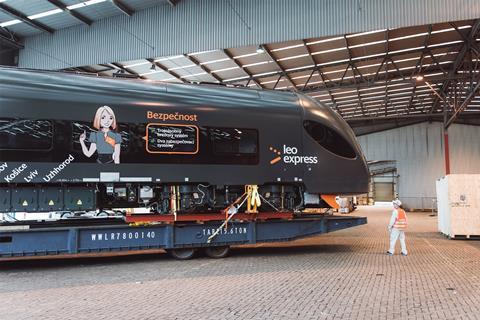 CZECH REPUBLIC: The first of three Sirius electric-multiple-units being built for Leo Express has arrived in the Czech Republic, having been shipped from China via the port of Bremen.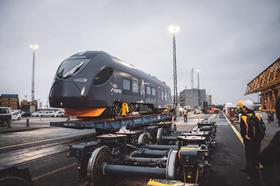 Tailor made for the open access operator by CRRC Zhuzhou Electric Locomotive, the multi-system EMU will now be tested the VÚŽ test track in Velim as part of the commissioning and acceptance process. Leo Express anticipates a fast approval process, which would allow the units to enter revenue service next year.
The three five-car EMUs are being supplied under a KCr5bn contract which includes options for up to 30 more. They are due to be deployed on domestic and international services including routes to Slovakia and Poland.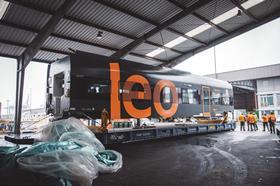 The trains have been branded Sirius following a public competition which attracted more than 4 000 entries.
According to the operator, extensive feedback from passengers has contributed to the concept for the new trains, particularly the interior layout. Requirements included convenient boarding with wheelchairs, bicycles or buggies and more storage space for luggage and skis. Czech design studios and suppliers have also been involved in the project, with around 20% of all components supplied by local firms, including the safety systems.