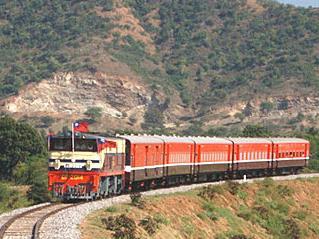 MYANMAR: Indian Railways subsidiary Rites is to supply 18 metre-gauge locomotives to Myanma Railways.
The 1 350 hp diesel-electrics for use on passenger and freight services are to be manufactured by the Diesel Locomotive Works at Varanasi, and will have microprocessor controls, fuel-efficient engines and an ergonomic cab design.
The order is being funded under an existing Indian government line of credit for Myanmar.
The contract was signed in Naypyitaw on March 4 in the presence of Minister of Rail Transport U Nyan Tun Aung and Indian Ambassador Gautam Mukhopadhaya.
Rites Chairman & Managing Director Rajeev Mehrotra said the company was making efforts to increase exports of rolling stock manufactured by IR's subsidiaries, and the response from southeast Asian markets has been very encouraging.