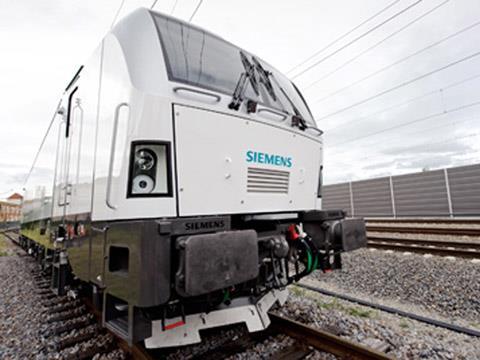 SLOVAKIA: State passenger operator ZSSK has selected S Rail Lease for a 10-year contract to supply 10 Siemens Vectron electric locomotives for use on its flagship inter-city services between Bratislava and Košice.
Bratislava-based S Rail Lease was established in July, and is owned by finaince houses S Slovensko (97%) and Slovenská sporiteľňa (3%), both part of Erste Group of Austria.
ELL Germany also bid for the contract, which is worth €58·7m including full maintenance services.
The multi-voltage electric locomotives, to be designated Class 383.1, will have ETCS Level 2 equipment and be suitable for use in Slovakia, Czech Republic, Poland, Germany, Austria and Hungary. They will have a maximum speed of 160 km/h, with the possibility of uprating to 200 km/h.
The first three locomotives are expected to be available by December 10 2017, a further four by June 30 2018 and the final three by December 31 2018.