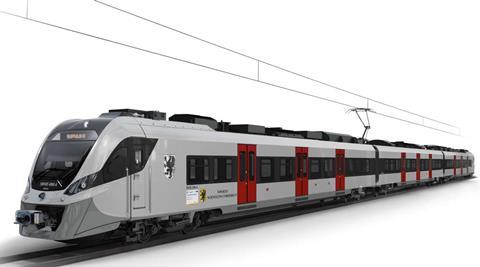 POLAND: Pomorskie voivodship has confirmed orders for Newag to supply 20 electric multiple-units for use on SKM suburban services from Gdańsk to Wejherowo via Gdynia, and a further 11 EMUs for use on regional routes.
The EMUs from the manufacturer's Impuls 2 family will replace ageing EN57 units.
The contract was signed on March 27 by the voivodship, Newag and operator PKP SKM Trójmiasto, using an August 2022 framework agreement which included a firm order for one suburban and one regional unit with options for 29 more.
The first eight EMUs are scheduled to be delivered by the end of 2023, and from 2026 the Gdańsk – Wejherowo service will be operated only with new or modernised trains.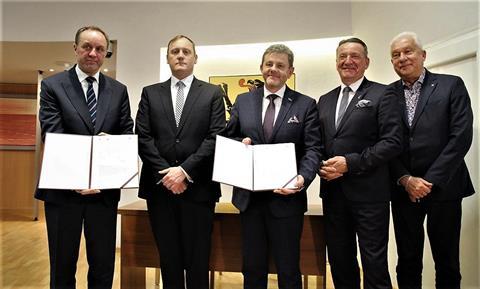 The value of the contract is 1·1 bn złoty, of which 690m złoty is being provided by the EU and 442m złoty by the voivodship, which has long been keen to support the operator in modernising its fleet.
'Our region boasts the highest railway utilisation rate among voivodships', said Marshal Mieczysław Struk. 'This means that residents travel by train much more often.' Last year, more than 57 million passengers were carried in the region, of which more than 43 million were on SKM services. This year ridership is expected to exceed 60 million passengers.
The 20 EMUs for SKM services will have three cars each with three doors per side to facilitate rapid passenger flows, and a capacity of around 500 passengers.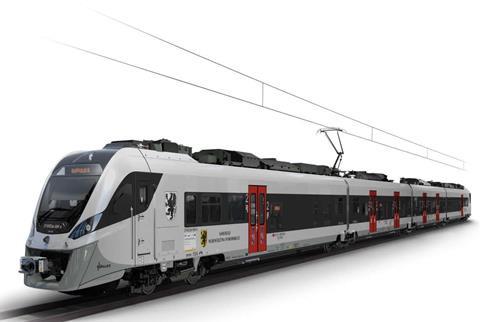 The regional EMUs will have four cars, with one door on the end cars and two in intermediate cars. They will have a capacity of 440 passengers, including 140 seated, and 16 cycle spaces.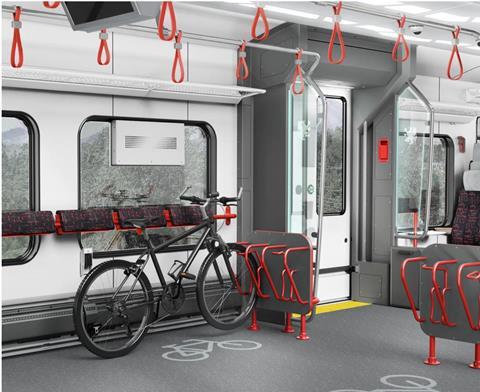 Both types will feature air-conditioning, CCTV cameras and passenger information screens.
The voivodeship has also called tenders for the supply of four electro-diesel multiple-units, which will enable new through services to be launched and provide continuity of service during electrification works.