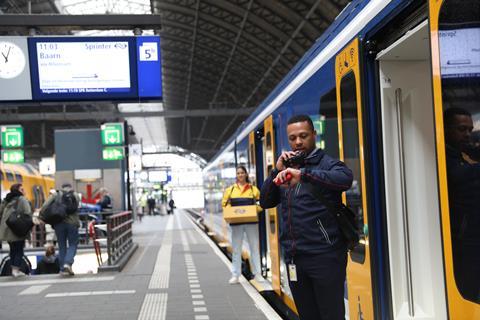 NETHERLANDS: National passenger operator NS has put into service the last of 206 Sprinter New Generation electric multiple-units ordered from CAF.
CAF beat Alstom to win the SNG contract, with a €500m firm order placed in December 2014 for 68 three-car and 50 four-car units based on the Spanish company's Civity platform. The first entered service on December 9 2018.
In the same month NS placed a €400m firm order for a further 50 three-car and 38 four-car sets. The last of these entered service on May 9 this year.
The first batch of three-car SNG units are designated Class 2300, the second batch Class 3000. The four-car units are designated Class 2700.
The 160 km/h SNG sets have replaced SGM units on short-distance services; in 2018 NS said 48% of passengers used a Sprinter service for at least part of their journey.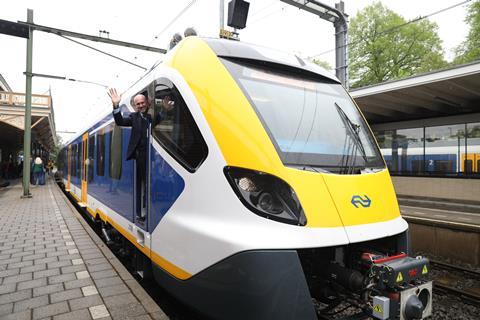 They have what NS describes as a 'spacious and light' wide gangways, level boarding, extendable steps, wi-fi, power sockets and USB charging points. As a result of criticism of the previous generation of Sprinter Light Train multiple-units which were ordered without toilets, the CAF trains have a wheelchair-accessible facility.
Commenting on the delivery of the final unit, NS Director of New Rolling Stock Roel Okhuijsen said '10 years ago we started with the tender. Before the introduction of a new train you need to take a deep breath. Fortunately, a new train lasts for decades, just look at the SGM, which ran for nearly half a century. The new Sprinters now operate through almost the entire country and contribute to keeping the Netherlands accessible.'