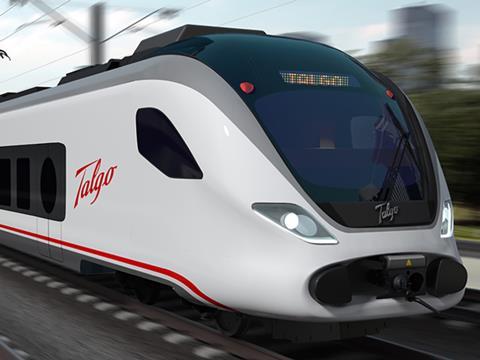 LATVIA: National passenger operator Pasazieru Vilciens has selected Talgo to supply a fleet of 32 electric multiple-units for suburban and regional services, CEO Rodzers Janis Grigulis announced on November 21. Formal award of the contract is expected to follow the 10-day regulatory standstill period.
The Talgo VitTal EMUs are to be delivered in 2020-23 for use on the routes from Rīga to Aizkraukle, Tukums, Skulte and Jelgava. This will enable the introduction of regular interval timetables with departures up to every 15 min in the peaks. Each of the 1 520 mm gauge EMUs will have a capacity of 450 passengers.
CAF, Škoda Transportation and Stadler had also bid for the contract. Grigulis said Talgo's €225m bid was the most economically attractive when assessed over the expected 35 year service life of the trainsets, taking into account maintenance and energy costs, being €20m less than the next lowest offer. The price includes staff training, maintenance equipment and the supply of spare parts for five years. There would be options for further units.