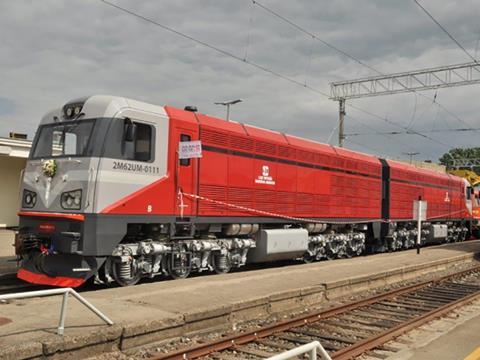 LATVIA: National railway LDz has invited expressions of interest in a contract to undertake the first phase of its 25 kV 50 Hz electrification programme.
Phase 1 covers the routes radiating from Krustpils to Daugavpils (89 km), Rēzekne (95 km) and Riga (129 km), with completion planned by the end of 2023. The cost is put at €441m, of which €347m would come from the EU Cohesion Fund and €94m from the railway's own budget.
Electrification is expected to help attract transit freight traffic, generating revenues for the state budget, while also encouraging the transfer of domestic freight from lorries and thereby reducing wear on roads.
Further routes would be electrified in subsequent phases up to 2030.