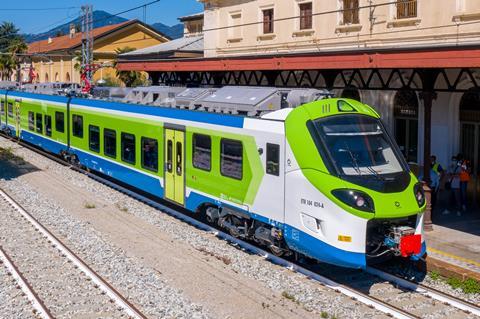 ITALY: The first of 41 Alstom Coradia Stream electric multiple-units ordered by Lombardia regional operator Trenord entered service on the Milano – Gallarate – Luino route on July 5, with free travel offered to mark the occasion.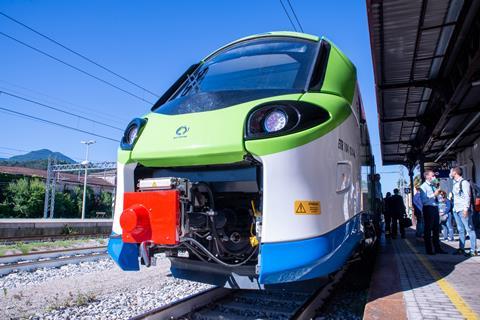 The Trenord joint venture of Lombardia regional railway FMN and national operator Trenitalia has branded the fleet Donizetti, after Bergamo-born nineteenth century composer Gaetano Donizetti. Similar trains operated by Trenitalia are branded Pop.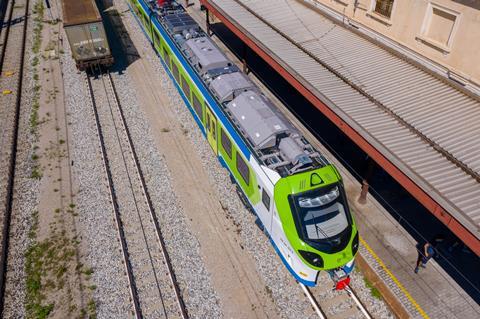 The framework contract signed in November 2019 covers up to 61 trains, with firm orders so far placed for 41.
The 160 km/h four-car medium-capacity 3 kV DC EMUs have more than 250 seats, and feature walk-through interiors with wide gangways as well as level boarding to help passengers with reduced mobility.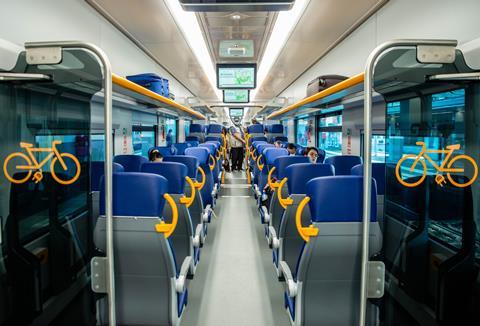 They have at-seat power and USB sockets, wi-fi, CCTV and an audio-visual information and entertainment system. There are multifunctional areas for pushchairs and bicycles, with facilities for recharging for electric bikes.
The latest EMUs use 30% less energy than the operator's previous generation of equivalent trainsets. The air-conditioning system takes into account the number of passengers onboard, large windows admit natural light, the LED lighting adjusts to ambient conditions. There are also automated door controls to avoid heat loss.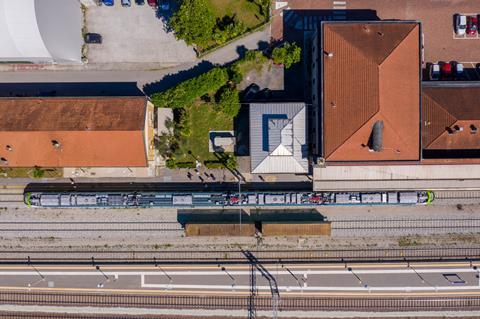 Lombardia region has committed more than €1·6bn to fund 176 new trainsets, as part of a fleet renewal programme which FNM tendered in 2017.
In September 2018 Hitachi was awarded a framework contract to supply up to 120 high-capacity double-deck EMUs, branded Caravaggio and similar to those delivered to Trenitalia under the Rock name. Firm orders have so far been placed for 105. Stadler is to supply 30 three-car Colleoni diesel-battery hybrid multiple-units from its Flirt family for use on non-electrified routes, and there are options for up to 20 more.