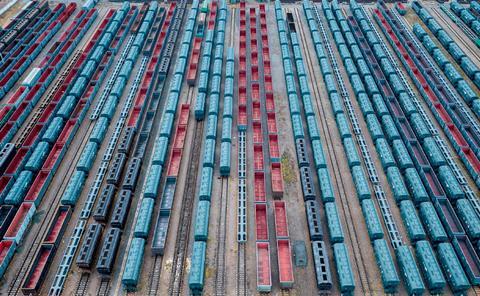 INTERNATIONAL: The first formal meeting of the UN Economic Commission for Europe's Group of Experts on establishing a common, permanent unique marking system for rolling stock took place in Genève during September.
This marked the start of a two-year programme to formulate a set of practical rules for the introduction of 16-digit identifiers under the Unique Rail Vehicle Identification System.
These would be issued by an International Registry in Luxembourg following the entry into force of the Luxembourg Rail Protocol to the Cape Town Convention on International Interests in Mobile Equipment.
URVIS is intended to increase security for rolling stock financiers, and while its use would be voluntary, it may be required by creditors in the future. URVIS would not replace existing vehicle running numbers, which are specific to national or regional requirements.
Attendees at the meeting included representatives of the governments of Albania, Croatia, Finland, France, Italy, Romania and Russia, and from the African Union, the Intergovernmental Organization for International Carriage by Rail, the International Institute for the Unification of Private Law and the EU Agency for Railways. Non-governmental participants were the Community of European Railway & Infrastructure Companies, the Rail Working Group and the International Union of Wagon Keepers. Hupac Intermodal, NefteTransService, Oxera Consulting and Ulusoy Railway Systems were also represented.