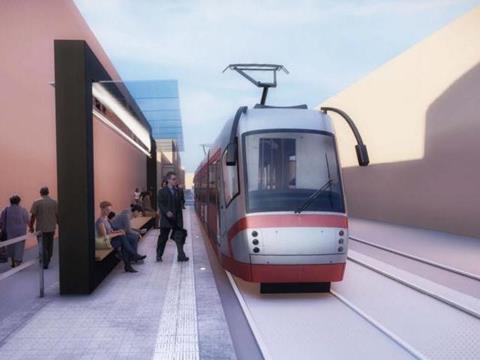 ITALY: Bologna Mayor Virginio Merola announced on March 7 that the city plans to build a four-line tram network. A request for central government funding has been made and a response is expected later in the year.
The first line, designated as the Red Line, would serve 29 stops between Borgo Panigale in the west and Caab in the northeast running via Bologna Centrale railway station on a mostly segregated 15 km alignment. There would also be a 1·5 km, one-stop branch to Michelino at the eastern end. A 400-space car park is to be built at Borgo Panigale. The line would be operated with battery trams to avoid catenary in the historic city centre.
Work could start in 2022, for completion in 2026. Ridership on the Red Line is expected to be 80 000 passengers per weekday, rising to 105 000 passengers when the entire network is complete. The four tram routes would then have a 21% share of all public transport journeys in Bologna.