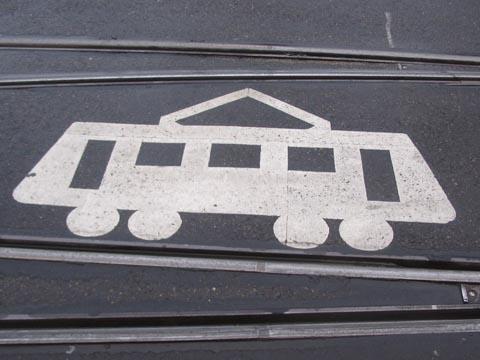 Construction of Calgary's 8·4 km six-station West LRT project started in March. The C$1·2bn light rail extension from the city centre terminus on 7th Avenue and 10th Street to 73rd Street SW is being built by SNC Lavalin Graham Infrastructure. Revenue service is due to start on December 10 2012. Calgary Transit is also planning to deploy smart card ticketing by 2012.
At a cost of €59·4m, work has begun to double the 9 km of single track between Weinheim and Schriesheim on OEG's metre-gauge Heidelberg – Weinheim route in Germany. A new station will be built at Großsachsen-Süd.
Speaking in Bangkok, Nguyen Manh Hien of Vietnam Railways confirmed on March 11 that the first of two suburban lines to be built in Hanoi would use an elevated alignment through the city centre. The 288 km north-south Line 1 would be dual-gauge to allow it to be shared by long-distance trains on DSVN's metre-gauge network. Due to open by 2020, it would be electrified at 25 kV AC 50 Hz.
EBRD has agreed to lend Armenia €15m to rehabilitate the Yerevan metro. Signed on March 10, the loan is repayable in 15 years with three years' grace and a 1% interest rate. The money will be used to upgrade trains and infrastructure and to improve safety on the 12·1 km 10-station line. A tender for a new maintenance machine was issued on March 3.
North Korea's official news agency reports that the Ministry of People's Security has completed reconstruction of the tram line between Mangyongdae and Pyongyang railway station, under the government's 'Let's take charge of both national defense and socialist construction!' campaign.
RBS ran its first lengthened LRV on Line G between Worb and Bern Zytglogge at the beginning of March. Stadler Altenrhein is supplying low-floor modules to extend the nine Be 4/12 89 articulated vehicles to 39·8 m, at a cost of SFr10m. Each module has 14 seats, one folding seat and space for 10 standing passengers.
MTR announced on March 4 that the joint venture comprising MTR Hangzhou Line 1 Investment Co Ltd and a subsidiary of Hangzhou Metro Group Co Ltd had signed a concession agreement with Hangzhou Municipal Government to finance, construct and operate Line 1 for 25 years (RG 2.09 p16).
Seoul metro Line 3 was extended east from Suseo to Ogeum on February 18. The 3 km extension has intermediate stations at Garak Market, providing an interchange to Line 8, and Police Station.