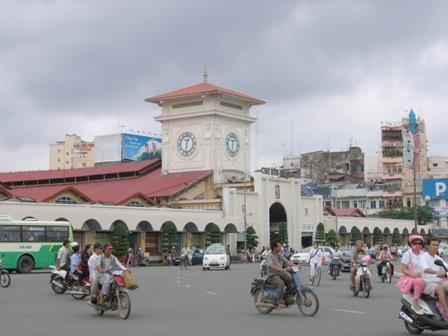 Asian Development Bank and the European Investment Bank signed a memorandum of understanding with Ho Chi Minh City officials on March 13 to provide €200m towards the US$857m cost of building the 17 km first phase of metro Line 5.
Moscow Mayor Sergei Sobyanin has announced plans to call international tenders this year for supply of up to 2000 metro cars in three batches, at an estimated total cost of €10bn including maintenance for 30 years.
Construction of Beijing metro Line 16 was due to start before the end of March, for opening by the end of 2016. The 36 km line from Yongfeng industrial area to Lugouqiao is expected to cost 36bn yuan.
Hong Kong's Transport Bureau has launched public consultation for seven rail enhancement projects for possible inclusion in an updated Rail Development Strategy. They are the North Island Line, Siu Sai Wan Line, South Island Line (West), the Tuen Mun South extension, Hung Shui Kiu station, Tung Chung West extension and a new station at Kwu Tung.
Latin American development bank CAF has agreed a €75m loan to partially fund construction of Panamá City metro Line 1, which is expected to open in early 2014.
CPTM's São Paulo suburban Line 8 is now controlled by Invensys Rail Dimetronic's Rail 9000 automatic train supervision system, ahead of CBTC being introduced (RG 1.13 p44).
Pays-de-la-Loire regional council has confirmed that tram-train services between Nantes and Châteaubriant will begin running on February 28 2014.