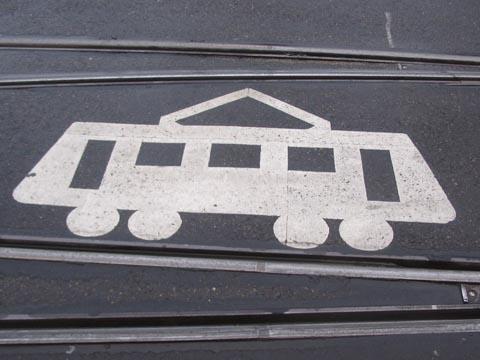 Following a study of the Kolkata tramway undertaken by the Institute of Urban Transport, India's Ministry of Urban Development has asked states to consider the use of trams for metro feeder services or to replace bus rapid transit.
As part of a €12m street remodelling scheme, Stadtwerke München has begun work on a 250 m extension of tram route 19 to Pasing station.
Last month Bratislava transport authority DPB tested a Flexity tram built for Alacant at Bombardier's Wien plant. The demonstration was an 'opportunity to show the citizens of Bratislava how comfortable, smooth and energy efficient public transport on modern, low-floor trams could be', said the mayor. The metre-gauge network currently uses high-floor cars.
Australian Capital Territory's Land Development Agency is planning a bus or light rail line in Canberra. URS Australia has produced a preliminary cost estimate of A$600m to $860m for a 13 km light rail line, but the Australasian Railway Association suggests these figures are higher than other light rail schemes.
Delhi Metro Rail Corp is to prepare detailed studies for a metro in Nagpur, building on a previous survey for a 90 km network undertaken by Larsen & Tourbo.
Port Authority Of Allegheny County was due to close 13 lightly-used Pittsburgh light rail stops on June 25, in the expectation that faster journey times would make the service more attractive to potential users.
Following arbitration, the South Korean city of Yongin has revised the contract for Bombardier to operate the completed but unused 18·5 km EverLine automated light metro. Opening is now planned for April 2013, with Bombardier to run the line for three years and the council to provide an operating subsidy if required.
A new operating contract has been signed by Budapest transport authority BKK and operator BKV, clearing the way for an EU-backed €140m modernisation programme. To be undertaken in 2013-15, this includes upgrading tram lines 3 and line 1, which will be extended west to Fehérvári.
Incumbent and sole bidder Keolis has been awarded a 6½ year contract to operate public transport in Tours from July 1, including the tram route opening in September 2013.