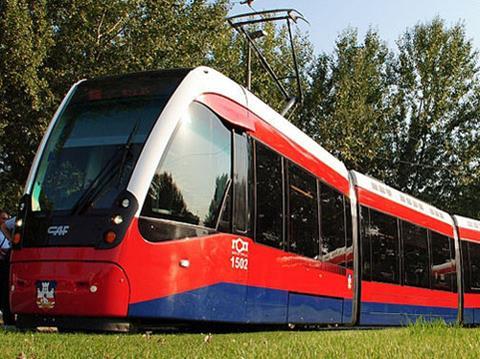 Beograd has received a €57m loan from EBRD for transport improvements, including tramway extensions and modernisation.
A study on a light rail extension in the Klang Valley is underway, according to Malaysia's Land Public Transport Commission. A study will also be conducted into a new line from Subang or Kelana Jaya to Port Klang.
Keolis has retained the contract to operate the bus and tram network in the French city of Angers for six years from July 1. Along with a contract to operate on-demand services for mobility-impaired passengers this will generate an annual turnover of €340m.
Under a contract running for 7½ years from July, Transdev and Semitag are to continue operating the transport network in the French city of Grenoble, which includes four tram lines and a fifth under construction.
Australia's Parramatta City Council has proposed the construction of an 11 km tram line in the Sydney suburb to Castle Hill and a 13 km line to Macquarie Park at an estimated cost of A$1·7bn.
Sydney Council has said that it will increase its contribution to the New South Wales government's light rail plan for central and southeast Sydney to A$220m from A$180m previously.
Minnesota Metropolitan Council has approved plans for a 21 km extension of the Hiawatha Line in Minneapolis to Brooklyn Park. The Bottineau Line is expected to cost $1bn, to be funded by state bodies and a sales tax.
On May 14 tenders were called for 21 six-car trainsets for the 20 km metro Line M6 under construction on the Asian side of Istanbul. A minimum of 15% of Turkish content is specified, excluding the first two sets.