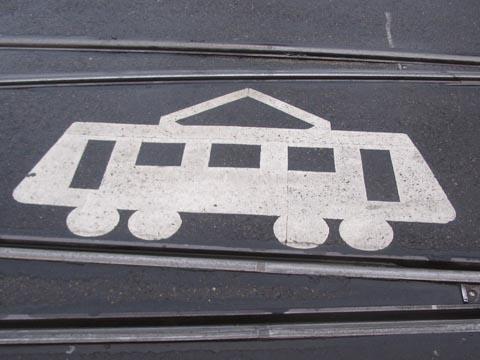 A feasibility study for the second phase of Heifei metro Line 1 has been approved by China's National Development & Reform Commission. Phase 1 is now under construction; the extension would add a further 11·9 km and 10 stations.
Vancouver transport authority TransLink has awarded the first two contracts for pre-construction works on the city's Evergreen Line linking Port Moody, Coquitlam and Burnaby. The provincial government is expected to appoint a prime contractor later this year for the C$1·4bn automated metro, which will be funded by the national, provincial and local governments.
On February 8 the state government of Kerala in India approved the creation of a new private-public company to develop an elevated rapid transit line for the city of Thiruvananthapuram.
The Delhi state government has approved 'in principle' the construction of a 10·8 km orbital monorail line connecting three metro routes in the city's eastern suburbs at an estimated cost of Rs16·6bn. The elevated line would connect Shastri Park to Trilokpuri via Laxmi Nagar, serving 12 stations, and would carry 150 000 passengers/day.
City owned Infratrasporti.To has awarded a design and build contract to Seli SpA for work on a 1·9 km extension of Torino's automated metro Line 1. Running south from Lingotto to Piazza Bengasi with two stations, the extension will cost €72m; construction should start this year for completion by 2015.
Work will begin in 2013 on a ¥35bn, 41 km extension to the Okinawa City Monorail Line in Naha. The extension will have four new stations and is due to be completed by 2019.
Toronto City Council voted on February 8 to support a proposal to build the Eglinton, Finch West and Scarborough lines as light rail, reinstating the Transit City plan which Mayor Rob Ford had rejected in favour of heavy metro lines.
On January 18 the US Federal Transit Administration authorised San Francisco's Municipal Transportation Agency to proceed with construction of the 2·7 km, $1·6bn Muni Metro Central Subway extension that will branch off the existing Third Street light rail line at Fourth Street and run underground to Chinatown.
Barcelona suburban operator FGC announced on February 1 the completion of a 15-year programme to modernise stations and redeploy staff on a roving basis, involving the installation of 1500 CCTV cameras and 1200 help points as well as new ticket-issuing equipment at 75 stations. With 90% of stations now gated, FGC reports that fare evasion has fallen from 4·5% in 2004 to just 0·1%.
Brazil's Amazonas state government signed a R$1·45bn contract on January 20 under which a consortium of Scomi Engineering, CR Almedia, Mendes Junior and Serveng will build a 20 km straddle monorail in the city of Manaus and supply a fleet of 10 six-car trainsets (RG 9.11 p14).
Dubai's Roads & Transport Authority announced on February 11 that it had awarded a 13-year contract worth 851m dinars for maintenance of the Al Sufouh tram network now under construction. A joint venture of Alstom and Cofely-Beisix will maintain the 10 km route with APS ground-level power supply, 11 stations and 11 low-floor trams. The contract includes an option for a five-year extension, and another for Phase 2 covering a further 5 route-km, six stations and up to 14 vehicles.
On February 7, Ontario's Waterloo Region selected a DBOM concession model to fund the construction and operation of a proposed C$818m light rail line linking Kitchener, Waterloo and Cambridge.