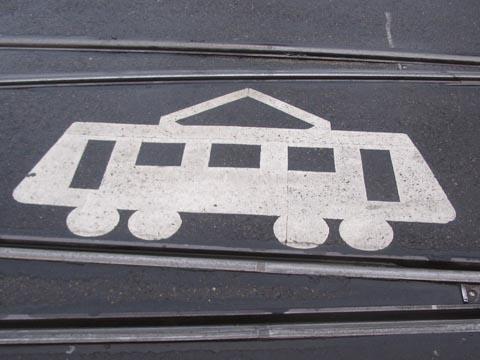 A 1·5 km extension of Istanbul metro line M2 from Darüssafaka to Haciosman opened on May 23, taking the line length to 18 km. The southern extension of M2 from Sishane to Yenikapi over the new Golden Horn Bridge is expected to open in 2014.
Waterloo Regional Council approved construction of a C$818m light rail line linking Conestoga Mall in Waterloo, Ontario, with Fairview Park Mall in Kitchener on June 15. The 19 km line with 18 stops is provisionally set to open in 2017.
Work has started on the £75m project to extend the East London Line from Surrey Quays to Clapham Junction by the end of 2012. The project requires construction of a 13 km link starting south of Surrey Quays station to join Network Rail's South London Line between South Bermondsey and Queen's Road Peckham.
The Loyola Avenue streetcar project was launched in New Orleans on June 7. The 2·4 km line with four stops linking Union Passenger Terminal and Canal Street is due to enter service in June 2012. It will be worked by spare vehicles from the Canal Street and Riverfront lines.
Ottawa Transit Commission has approved a C$59m plan to expand the O-Train diesel light rail service and buy six new DMUs. Two passing loops would be added and the signalling upgraded, allowing headways to be cut from 15 to 8 min. A tender for the six trainsets will be issued soon, for delivery by January 31 2014.
Work to fit new traction equipment on the 28 VAL 206 vehicles deployed on Toulouse metro Line 1 will start in September, following successful completion of testing on the first rebuilt unit. The programme, being implemented by Strukton as part of a 15-year midlife overhaul, should be completed by the end of 2012.
Jaipur Metro Rail Corp has received 11 responses to its Request for Qualification for a PPP concession to operate and maintain the 9·2 km east-west metro line from Mansarovar to Chandpole currently being built by Delhi Metro Rail Corp. The successful bidder would also build and operate the proposed 23·5 km north-south line between Sitapura and Ambabari and a 2·3 km extension of the east-west line to Badi Chaupur.
Alstom is reported to have signed a preliminary agreement with the Baghdad provincial government to build a 25 km metro line with 16 stations in the Iraqi capital, financed with French government funding.