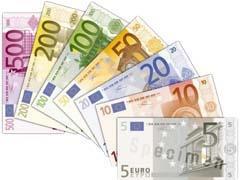 FRANCE: A framework agreement setting out the financial structure of the company which could be formed through a merger of Transdev and Veolia Transport was announced by their parent companies on December 21.
Caisse des Dépôts, Veolia Environnement and RATP plan to use the framework as a basis for consultation with regulatory authorities and employee representatives. They stressed that no final agreement has been reached on a merger, but said the exclusive negotiations announced on July 22 will be extended.
Under the framework, Paris transport operator RATP would exchange its 25·6% stake in Transdev for 'certain French and international assets of Transdev and Veolia Transport, for a total value equal to that of its stake'. The exact assets to be transferred are subject to further negotiation.
Veolia Transport and Transdev would then become part of a new entity, initially called Veolia-Transdev. Veolia Environnement would have a 50% stake and be the operating partner, while French state-owned investment body Caisse des Dépôts would have an equal stake as long-term strategic shareholder.
Caisse des Dépôts would subscribe to a capital increase of Transdev of €200m before the transaction was completed. Following the merger, the new group would be listed through a capital increase as soon as market conditions permit.
Veolia said the new group would 'rank among world leaders in passenger transportation and mobility', with revenues of €8bn and a workforce of more than 120 000. RATP would become the third-largest urban transport operator in France outside Paris, and 'substantially strengthen its European footprint.'