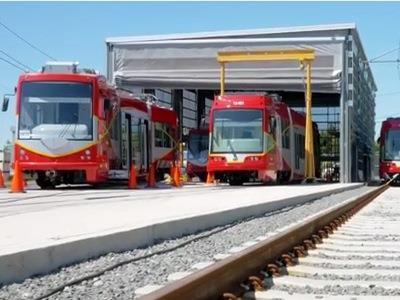 USA: Test running started on the DC Streetcar line in Washington on September 29. During the 'pre-revenue operations' phase, the trams will run a normal service pattern but carry no passengers. This phase is expected to last at least until November.
The first of three trams for the 4 km H/Benning line arrived from manufacturer Inekon in May 2013. They have been undergoing system integration testing and driver training at a site in Anacostia, and will now run in mixed traffic.
In conjunction with the start of on-street tests, the DC Department of Transportation and Operation Lifesaver hosted a safety awareness day at Browne Education Campus, hosted by Acting Federal Transit Administrator Therese McMillan.