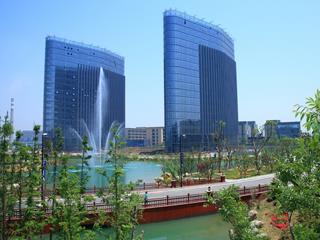 CHINA: CSR Zhuzhou signed a contract to supply 23 six-car trains for the future Wuxi metro Line 1 on March 21. Deliveries are scheduled to run from March 2013 to June 2014, when trial running on the 30·5 km line is scheduled to start.
The Type B trainsets will have friction-stir welded aluminium alloy bodies, and according to the manufacturer they will meet European standards for fire protection, thermal insulation, vibration and noise reduction. They will have a design speed of 80 km/h, with redundant onboard systems for reliability.
In additional to a low energy lighting system, the trainset will be equipped for regenerative braking to reduce power consumption and the amount of brake dust produced. The capacity of a six-car set is put at 1 846 passengers.
The city of Wuxi in Jiangsu province has a population of around 7 million. It is planning to develop five metro lines totalling 157·8 km with 111 stations.