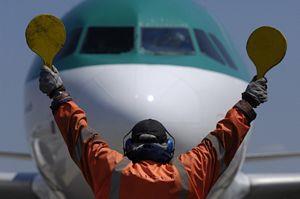 GERMANY: From December 11 passenger services will begin running on the branch of Hamburg S-Bahn Line S1 from Ohlsdorf to the city's international airport.
The 3 km double-track branch diverges from the existing network north of Ohlsdorf and runs underground to the airport station. The 1·2 kV DC third rail was energised on November 4 to permit trial running, although work on fitting out the airport station had still to be completed.
A 10 min service will be offered between 06.00 and 23.00 on weekdays, and from 07.30 at weekends, with trains running every 20 min at other times. To maintain existing frequencies on the line to Poppenbüttel, the airport portions will be attached and detached at Ohlsdorf.
Offering a 25 min journey time between the airport and Hamburg's main station, the airport service is expected to be used by around 13 500 passengers a day.