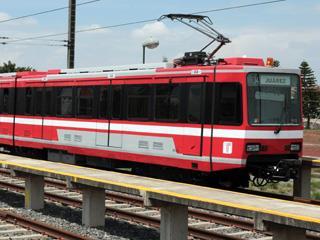 MEXICO: The federal Secretariat of Communications & Transport has awarded Alstom and CPVM, a subsidiary of OHL of Spain, a €380m contract to supply railway systems for Line 3 of the Guadalajara light rail network. Announcing the award on December 1, Alstom said that its share of the contract was worth €240m.
Alstom is to supply a fleet of 18 Metropolis trainsets, high-voltage and traction substations and communications systems. Signalling and train control will be based on Alstom's Urbalis 400 CBTC.
Expected to cost a total of €1∙06bn, Line 3 will be 21∙5 km in length and serve 18 stations. It is expected to double the capacity of the Guadalajara network to around 233 000 passengers/day.