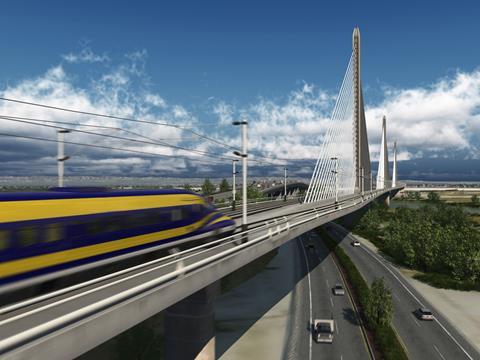 USA: Three judges of the State Appellate Court in Sacramento ruled on July 31 to support an appeal by California High Speed Rail Authority against a prior judgment blocking the sale of $9·95bn in so-called 'Proposition 1A' bonds.
Judge Michael Kenny had ruled on November 25 that when Californian voters approved Proposition 1A (the 'Safe, Reliable, High Speed Passenger Trains Bond Act for the 21st Century') in 2008, the measure required CHSRA to identify 'sources of all funds to be invested in the corridor' prior to construction commencing.
But the three-strong appeal court committee has overturned that decision, ruling that the funding plans presented by CHSRA's finance committee to the state legislature were sufficient to show 'that issuance of the bonds was necessary or desirable'.
The verdict marked the second significant legal victory in a week for CHSRA. On July 24, the same appeal court upheld Judge Kenny's approval of an environmental impact assessment used to support the choice of a Pacheco Pass alignment between Gilroy and Los Banos. This route would enable high speed trains to reach San Jose from the Central Valley, where land clearance has begun ahead of construction of the first 47 km segment of the 480 km Initial Operating Section.
Approval to sell the bonds provides a significant fillip to the high speed programme, which had been facing a major funding hurdle in the wake of last November's hearings. California Governor Jerry Brown has also pledged to use revenues from the state's emissions trading scheme to establish a long-term funding stream for the project, which would provide a 'one seat ride' between San Francisco and Los Angeles by 2028 within a budget of $68bn. This calls for construction of 836 km of dedicated high speed line between San Jose and Los Angeles Union Station; the San Jose – San Francisco Transbay Terminal and Los Angeles – Anaheim sections of the planned network would share upgraded and electrified conventional lines with commuter trains, according to CHSRA's February 2014 business plan update.