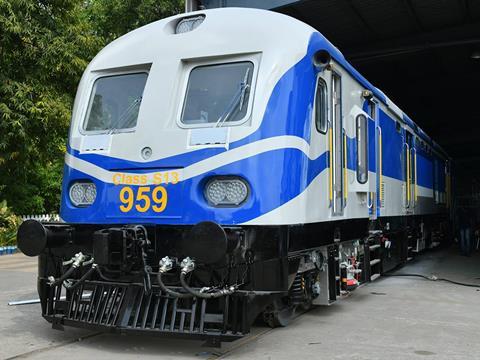 SRI LANKA: The Asian Development Bank has approved its first loan to Sri Lanka's railway sector, providing US$160m towards the US$192m Railway Efficiency Improvement Project. The government is to provide the remaining $32m for the project, which is scheduled for completion by the end of 2024.
Noting that Sri Lanka Railways moves 136·7 million passengers and 2 million tonnes of freight a year, ADB said rail's market share has declined and the network was overdue for significant modernisation.
The scope of the project includes improvements to operations, maintenance and safety; IT modernisation; skills development including new courses at an upgraded technical training centre; rolling out modern paper, mobile and smart card ticketing; new telecoms providing two-way communications with train drivers; a new operations headquarters and control centre; the provision of track and rolling stock maintenance equipment; and development of an asset inventory and land management strategy.
It also includes studies for transit-oriented development with land value capture, and a suburban rail network to serve Kandy.
'There is a need to improve public transportation in Sri Lanka to serve a growing population, expected to reach 25 million by 2050', said ADB Transport Specialist Johan Georget on August 15. 'An improved railway system will help promote the development of services and industries across Sri Lanka, as well as put the railway as a viable transportation mode of choice for the people. This is particularly the case in suburban Colombo, where the impacts of traffic congestion are strongly felt by all road commuters as vehicle numbers have doubled between 2008 and 2018, while rail commuters often face overcrowded trains.'
An in-depth article on the modernisation of Sri Lanka's railway network appeared in the August 2018 issue of Railway Gazette International magazine, which subscribers can access in the digital archive.