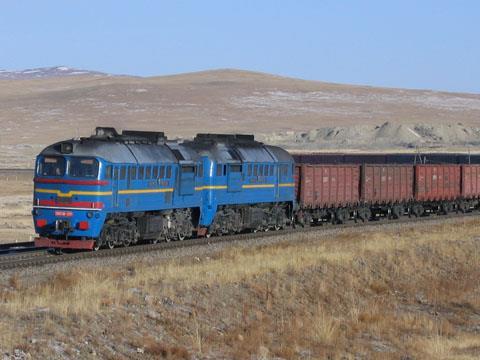 MONGOLIA: The government has approved proposals for the Northern Railways infrastructure subsidiary of Aspire Mining to develop the 547 km Erdenet – Ovoot under a 35-year Build Operate Transfer concession. On August 10 the government authorised its Investment Agency to execute the concession agreement with NR, paving the way for construction of the railway at an estimated cost of US$1·2bn.
NR will manage the design and development of the line in partnership with Chinese contractors CRCC and China Railway First Survey & Design Group, under the terms of a framework agreement signed last November. The three partners will now 'work exclusively' to complete a bankable feasibility study, which must be completed within 18 months. They will also negotiate the terms of the EPC contract for CRCC subsidiary China Railway 20 Bureau Group Corp to build the railway. Construction is expected to take five years, and NR will then operate the line for 30 years before the assets pass to the Mongolian government.
Starting from Erdenet on the existing network, the line would run west to Ovoot to serve Aspire's planned coking coal mine developments, which are expected to produce up to 10 million tonnes a year. The multi-user mixed traffic line is also envisaged as the first phase of a planned cross-border route to Russia, supporting the strategic objectives of an Economic Corridor linking China with Mongolia and Russia. This is to be developed under a trilateral agreement signed by the three countries' presidents in July.
Aspire says NR has recently started a scoping study to evaluate a possible 180 km extension of the line from Ovoot to the Russian border, and a link from there to Kyzyl in the Tyva Republic. From here, a 411 km Chinese-backed line is planned to meet the Russian Railways network at Kuragino. The NR study is expected to be completed in the fourth quarter of 2015.