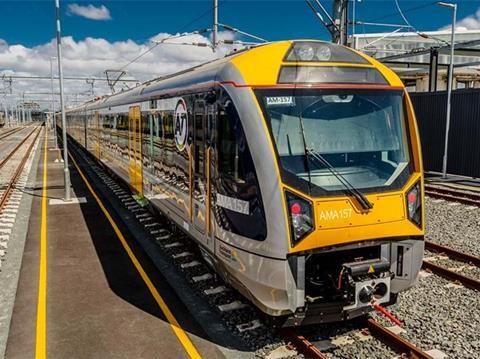 NEW ZEALAND: Auckland Transport's Western Line was energised on September 4, completing the electrification of the city's suburban network. Electric services on the Newmarket – Swanson route are scheduled to begin running next year.
The first electric services started running in April on the Southern Line between Britomart and Onehunga.
Electric services were introduced on the Eastern Line and the branch to Manukau from August 15, in a phased programme with selected services switching over as the new EMUs enter traffic.
Auckland's 25 kV 50 Hz electrification programme was launched in 2009 and covers three suburban lines and two branches totalling 150 route-km.
Construction of a NZ$25m train and bus interchange at Otahuhu on the Southern Line to Papakura is due to begin in December for completion in mid-2015.