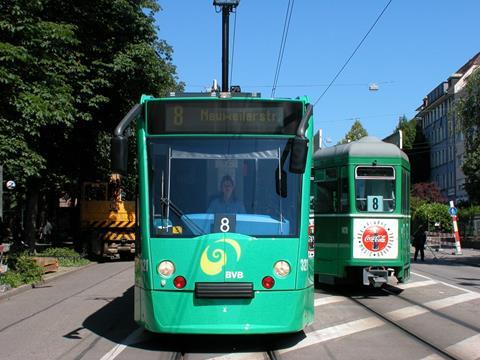 SWITZERLAND: Testing on the cross-border tram Route 8 of the Basel network began on September 29.
An initial two weeks of technical tests for all tram types in the BVB fleet will lead up to German BOStrab certification in mid-October, overseen by Stuttgart-based TAB. This will clear the way for driver training and other commissioning ahead of the start of passenger service on December 14, with a day of free travel on the route. A public awareness programme will run up to the opening day.
As the 2·5 km line from Kleinhüningen to Weil am Rhein in Germany crosses the EU border, random customs checks will be carried out once passenger services begin.