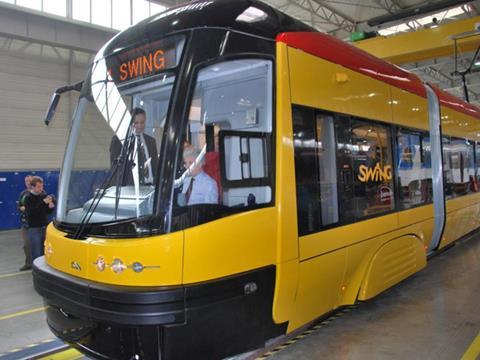 POLAND: Tramwaje Warszawskie has selected Pesa to supply 45 new bidirectional low-floor trams to the Polish capital for 380bn złoty.
Delivery will start in April 2014. The trams will be similar to the six Pesa Swing Duo trams that arrived in Warszawa in September, which are twin-cab versions of the 186 Swing trams being delivered in 2010-13. The new trams will be air-conditioned and have a capacity of 250 passengers.
Pesa beat bids from Solaris and CAF. Tramwaje Warszawskie may reduce the order to 30 trams if it does not get EU co-financing for the order.