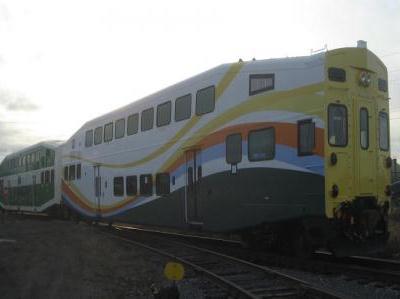 USA: Florida Department of Transportation announced on April 15 that it had signed a $195m contract with Bombardier Transportation for operations and maintenance services for the SunRail commuter rail route in Orlando.
The 10-year contract covers operations, dispatching, fleet and track maintenance, customer service, station platform and facility maintenance, and material supply. Bombardier will start delivering a fleet of 20 twin-deck cars in the next few months.
Construction of the commuter rail line started in January 2012. The 50 km first phase, from DeBary to South Lake Road, is due to open in 2014. It will have 12 stations. Northern and southern extensions are scheduled to open two years later, adding 48 km and five stations.
Bombardier has been providing similar operations and maintenance services for the GO Train commuter rail network in Toronto since 2008, as well as the River Line diesel light rail service for New Jersey Transit.