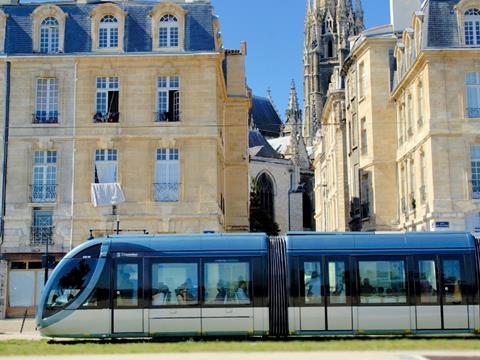 FRANCE: Bordeaux Metropole has ordered 10 Citadis trams from Alstom under a €28m contract announced on January 6. This brings the number of Citadis trams that the city has ordered since 2000 to 115.
Due to enter service in 2018, the 44 m long 100% low-floor trams will be identical to the trams already in service on routes A and B. They will be equipped to use Alstom's APS ground-level power supply on catenary-free sections, and will be fitted with air-conditioning and CCTV.
The vehicles are to be assembled at Alstom's La Rochelle factory, with components from other Alstom sites in France.