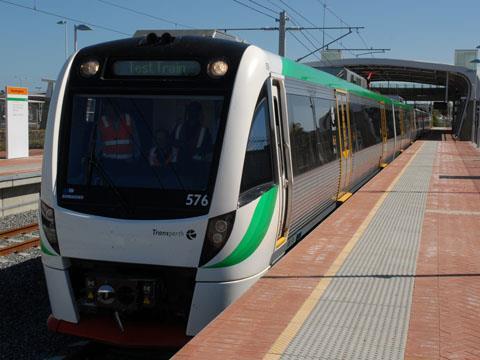 AUSTRALIA: Western Australia's Public Transport Authority has dropped plans for the HUGL consortium of Huawei Australia and UGL to undertake its Radio Systems Replacement project, saying trade restrictions imposed on Huawei by the US government had created a force majeure event under the contract which the parties had been unable to overcome.
Alternative options for the analogue to digital conversion of radio communications on Perth's urban rail network are now being studied, with a delay being inevitable.
PTA awarded the contract to HUGL in July 2018. The consortium provided assurances that it could deliver the project despite US trade restrictions, but a second round of restrictions imposed in August 2019 had a greater impact.
PTA and HUGL tried to overcome this, but eventually the state government decided that the required measures would result in unacceptable uncertainty around the costs and timescales, with no guarantee that the proposal would be effective.
As a result, PTA announced at the end of March that it had reached a mutual agreement with Huawei Australia not to continue with the arrangement.
'It is extremely unfortunate that the state government's project, which is limited to a radio network for train drivers and transit guards, has been caught up in the ongoing trade dispute between the US and China', said Transport Minister Rita Saffioti. 'Given the trade dispute, and the current economic and health crisis facing the world, the PTA has recommended a fresh approach'.
Jeremy Mitchell, Director of Corporate & Public Affairs at Huawei Australia, said that 'Huawei is widely regarded as a world-leader in railway communications and Western Australians were in line to benefit from our best-in-class technology on the PTA project but sadly that will no longer be possible.'