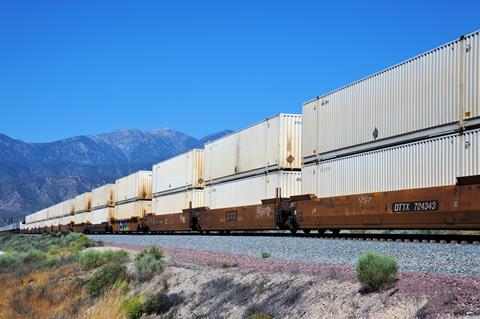 NORTH AMERICA: Siemens Mobility and private licensed wireless data network developer Ondas Networks have announced an exclusive partnership to offer a Siemens-branded portfolio of radio communications in the North American rail market.
This will feature dual-mode equipment that is interoperable with Siemens Mobility's extensive installed base of Advanced Train Control System radios and also provides mission critical IoT communications for future train control, signalling, level crossing and condition monitoring applications.
'These new ATCS radios will provide the railroads with a seamless migration path to build up this intelligent infrastructure', said Marc Buncher, CEO of Siemens Mobility for North America, on May 14. 'The full complement of radio products that we can offer, through our partnership with Ondas, will enable our customers to further leverage the extensive investments that they have already made in the RF spectrum and in their communications infrastructure.'
CEO of Ondas Networks, Eric Brock, said Siemens Mobility was 'an ideal partner to accelerate the adoption of our wireless technology in the North American rail market'.