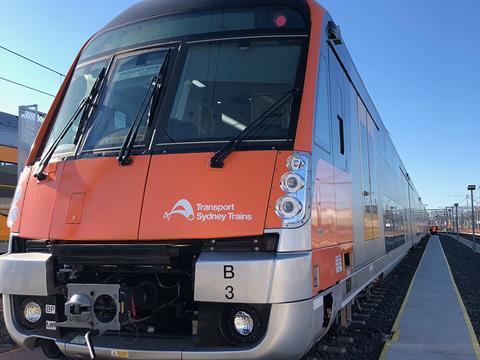 AUSTRALIA: The Australasian Railway Association has made 21 recommendations for simplifying and reducing the cost and time required to tender rolling stock and signalling contracts.
'Australian tendering costs are higher than global benchmarks and that makes it harder to get projects out of the planning phase into delivery', explained ARA Chief Executive Officer Caroline Wilkie on May 14. 'Small measures like a one-time-only pre-qualification process and standardised templates, terms and conditions would make a big difference and reduce costs for both government and the private sector.'
ARA's recommendations cover:
pre-project industry engagement;
simplifying the pre-qualification process;
simplified probity management;
undertaking early contractor involvement with a clearly defined scope for the project and appropriate time and resources;
standardised terms and conditions;
contract models and risk mitigation;
harmonisation of specifications;
formatting of tender documentation;
clear definitions of compliance and requirements;
standardised templates;
cost recovery mechanisms for unsuccessful bidders for rolling stock contracts requiring design work.
Wilkie said a New South Wales government action plan had set the standard for better procurement processes, and suggested that this should form the basis for a nationally consistent approach which would 'cut red tape and focus tender discussions on the all-important project outcomes'.
Websites
We are not responsible for the content of external sites