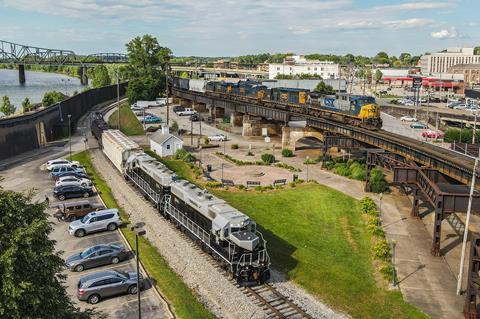 USA: Freight industry group Cathcart Rail has announced the purchase of two wagon repair businesses, and says it is 'currently in growth mode' and actively seeking further acquisitions as well as partnerships with short lines.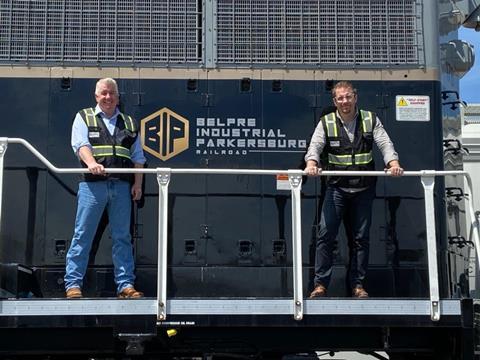 Founded in 2015 by Thomas Cathcart and his son Casey, Cathcart Rail now provides wagon repair, cleaning, storage, industrial shunting, transloading, track maintenance, and short line operating services, employing 800 people at 60 locations in 22 states.
On December 15 Cathcart Rail announced the acquisition of wagon repair and cleaning company Appalachian Railcar Services from private equity firm GenNx360 Capital Partners, with APS Chief Executive Scott Driggers becoming CEO of Cathcart Rail.
This was followed on January 5 by the acquisition of Progress Rail's wagon repair site at Amarillo in Texas.
Significant milestone
Acquiring ARS 'is a significant milestone in the company's history', said Cathcart Rail Executive Chairman Casey Cathcart.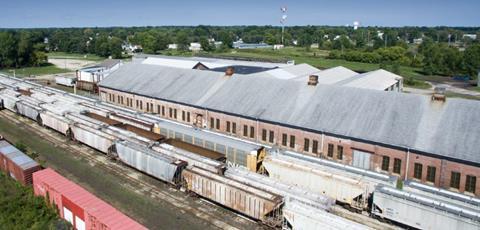 'Our deepened bench strength and broadened footprint allows Cathcart to better serve its customers across all facets of their rail operations. We have come a long way in under five years and are looking forward to the next five as we continue building a premier, coast-to-coast freight rail platform.'
ARS was founded in 2000. GenNx360 invested in the company in March 2017, and said it had 'transformed ARS into a highly strategic industry leader' through various measures including integrating four disparate business units into a 'network of facilities providing best-in-class customer service and quality'.
Solid fit for investment strategy
Cathcart's acquisition of APS was largely funded through an increased investment by the Star America subsidiary of European listed alternative asset management and investment group Tikehau Capital.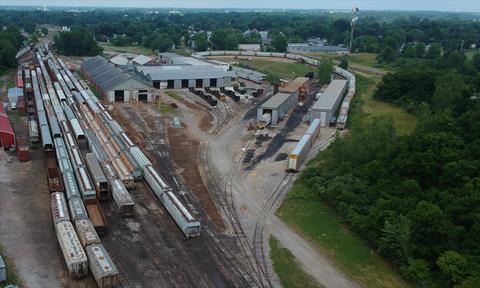 'Transportation is a key sector for Star America and this investment is a solid fit for our strategy', said Christophe Petit, President of Star America. 'Rail services and transportation companies have a tremendous need for capital, both now and in the coming years, and ARS stands out among its peers for what the management team has accomplished thus far. The acquisition of ARS is a significant step in Cathcart's growth.'
Morrison Cohen acted as legal counsel to ARS and GenNx360. Harris Williams & Co was exclusive financial adviser to ARS.
'The sale of ARS adds to our transportation infrastructure practice and specifically our rail services experience', said Harris Williams director Jeff Burkett, while Managing Director Frank Mountcastle noted that 'there is strong investor interest in high-quality assets like ARS'.
The way to Amarillo
Star America also provided financing for ARS's acquisition of Progress Rail's wagon repair facility at Amarillo in Texas, which is served by BNSF and Union Pacific.
ARS said the site would complement its existing network of tank wagon repair facilities in Lynchburg, Virginia; Elk Mills, Maryland; Hinton, West Virginia and Kingsport, Tennessee.
'The Amarillo location aligns perfectly with ARS's strategy of offering a broad array of services, for all railcar types, with a national footprint', said Cathcart Chief Commercial Officer Michael Obertop. 'ARS's 12 repair facilities and 600 employees make it the leading network in the industry.'