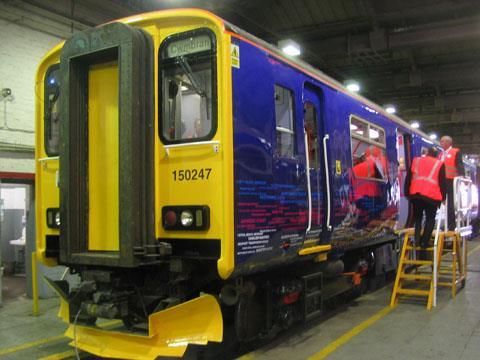 UK: Colas Rail Ltd announced on May 21 that it had acquired Pullman Rail Ltd, the rolling stock maintenance and refurbishment contractor based at Canton depot in Cardiff.
As well as significantly increasing its own fleet maintenance capability, Colas says that the acquistion will enable it to 'further expand' into the market to supply maintenance services to vehicle owners and operators.
'With this acquisition, we are further strengthening our already extensive rail expertise and deepening our ability to offer a one-stop shop to our clients', said Colas Rail Europe CEO Charles-Albert Giral. 'We are also confirming our commitment to investment in the UK and our particular focus on Wales'.
The business will continue to trade as Pullman Rail, with current and planned improvements at Canton expected to increase the range of services offered for the maintenance of passenger and freight rolling stock as well as on-track plant. These developments aim to increase capacity and reduce throughput times for bogie, wheelset and vehicle overhaul, as well as train refurbishment and upgrades.