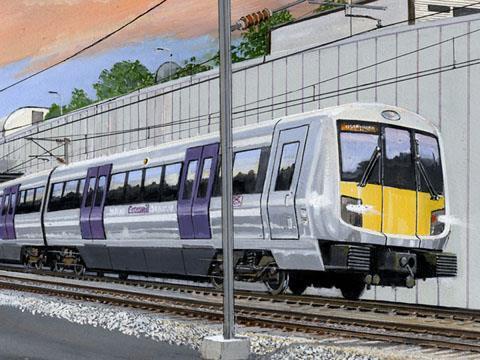 UK: A topping out ceremony was held in Aldersbrook, east London, on May 16 to mark completion of the superstructure for the Crossrail Tunnelling & Underground Construction Academy.
Intended to open in September, the £13·5m, 3600 m2 facility designed by architects Capita Symonds is primarily designed to train staff to build the east-west Crossrail tunnels under London; project promoter Crossrail Ltd believes it is Europe's first specialist tunnelling training centre outside Switzerland.
Contractor VolkerFitzpatrick is now working to fit out the building with teaching rooms, workshop space, a sprayed concrete lining test rig and a simulated tunnel boring machine.
'This academy will revolutionise the UK labour market by training a new generation of highly-specialised underground construction workers able to work on major global tunnelling infrastructure projects', said Transport Minister Theresa Villiers. It will also serve as the London base for the National Skills Academy in Railway Engineering (RG 2.11 p51).
The government's Skills Funding Agency has provided £5m in funding for TUCA, whilst Crossrail Ltd expects to contribute up to £7·5m. Private sponsorship has also been secured from a number of companies including Fujitsu and UK electricity network manager National Grid.