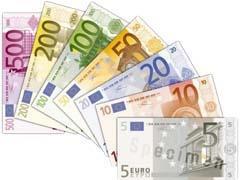 USA: Wabtec Corp has completed the purchase of the first of two businesses which it is buying from Canada-based Global Railway Industries Ltd under agreements reached on July 14.
The acquisition of G&B Specialties Inc for $35m was completed on July 28, and Wabtec expects to close the purchase of Bach-Simpson Corp for $10m by the end of October.
Railway supply industry consolidator Global has been in default under its credit facilities since the fourth quarter of 2008. Last year a special committee was formed to assess strategic options, including debt restructuring and the sale of all or part of the company. Global is also relocating its headquarters from London, Ontario, to Lachine in Québec to reduce costs.
Founded in 1979 and based in Berwick, Pennsylvania, G&B Specialties produces track and signalling products, with 100 employees and annual revenues of $20m. Based in London, Ontario, Bach-Simpson was formed in 1946 and produces electronic instrumentation and event recorders for the rail sector, with revenues of about $10m.
Wabtec expects the transactions to be accretive in the first year. Around 15% of the sale price will be held in escrow for potential indemnification claims.