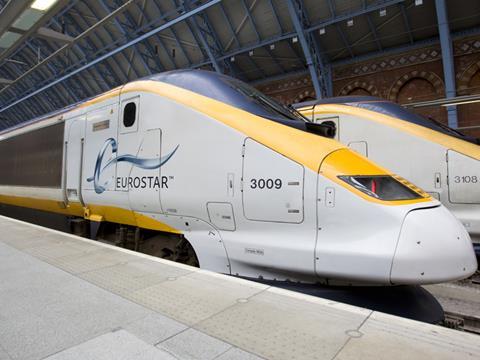 EUROPE: Following approval by the Channel Tunnel Safety Authority, Brush Traction is replacing the Halon-based fire suppression equipment in the power cars of Eurostar's high speed trains with Stat-X systems supplied by Nobel Fire Systems.
The Stat-X generators can be activated either manually or automatically in the event of an onboard fire, producing an ultra-fine, potassium-based aerosol.
Nobel Fire Systems says the compact and lightweight Stat-X aerosol generators are very cost-effective to install and maintain, as they do not require the pressure vessels and piping associated with other fire suppression systems.