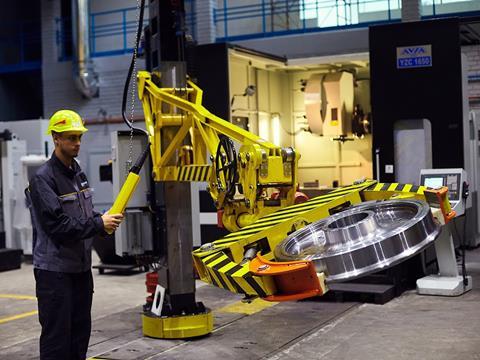 UKRAINE: Interpipe has completed the second phase of a US$16·2m investment in railway-related production facilities at its Interpipe NTRP mill in Dnipro. This included expansion of wheelset production capacity with the aim of growing exports and entering the passenger wheelset market.
The additional capacity will enable the company to increase wheel production volumes for export from 33 000 to 49 000 tonnes/year. There is a particular focus on the American and Middle Eastern markets, and the facilities have been designed in line with Association of American Railroads standards.
A new wheelset finishing line enables Interpipe to bring in-house precision boring and drilling activities which were previously subcontracted.
'Now Interpipe has all the major components for railway wheelset production, including high-quality axle billets manufactured at Interpipe Steel', said Chief Commercial Officer Alexander Garkavij.